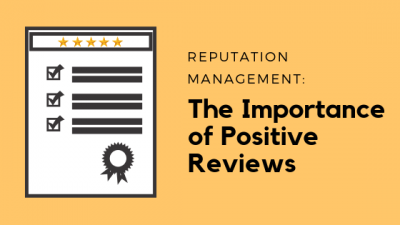 Today, nearly every business has an online presence of some sort. This can range from a Google My Business listing that contains basic information about a company to a digital strategy that includes a website, social media, and pay-per-click advertising. Regardless of the extent of your firm's digital footprint, you will want to make sure that you make a positive impression on those who find you online. This is why reputation management is crucial.
What Is Reputation Management?
Online searches are the primary way most people find information, whether they are looking for answers on a computer at home or at work or are searching for a local business on their smartphone. When a firm shows up in search results, their listing is often accompanied by reviews and star ratings that people have submitted. These ratings often play a key role in a potential customer's decision to click through to a company's website or contact them via phone or email.
In addition to influencing people's decisions about who they choose to do business with, online reviews can also have a significant impact on SEO. A business with a large number of positive reviews is more likely to be displayed in search results, and negative reviews or low average ratings can result in SEO penalties that will reduce a company's chances of being found in online searches.