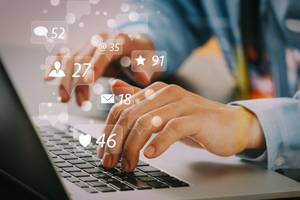 Digital technology has provided a multitude of benefits for people in modern society. The internet has become a constant presence in most people's lives, providing immediate access to a wealth of information and the ability to connect with others at all times. Since much of the time people spend online involves using social media, this provides attorneys and law firms with the opportunity to connect directly with potential clients. By understanding the best ways to use social media, law firms can create a winning strategy that will help them succeed in the competitive online marketplace.
Building an Effective Social Media Strategy
When determining the right approach to take when using social media, a law firm will want to do the following:
Determine the target audience - By understanding the types of clients a firm is looking to pursue, it can determine the best channels to use in its social media strategy. A firm that is looking for clients who are older may want to make regular posts on Facebook, or younger audiences may be targeted by using apps such as Instagram or TikTok.