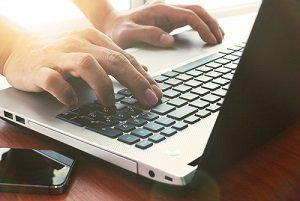 For decades, a prospective legal client in need of representation had very limited avenues for finding a lawyer. In most cases, he or she would start by digging out the trusty, old phone book and scanning the yellow pages for a firm that looked decent—if the firm was successful enough to spend the extra money— in a two-inch square advertisement. The potential client could also ask friends or family, which, depending on the legal matter at hand, could often be embarrassing or not easy to explain. Beyond that, much was left to mere chance. If a person was lucky enough to stumble upon a good lawyer, great. If not, it was sometimes difficult to tell before the damage was done.
Evolving Consumer Options
Fortunately, the communication age and the rise of digital technology is changing all of that. Do you remember the last time you opened a phone book? Do you even know where to find one? Similarly, modern consumers are also less likely to rely solely on the advice of friends and family without doing a little checking around for themselves. If you were in need of some type of service—say, a good auto body shop—would you ask a friend, then immediately call the shop ready to make an appointment? Maybe, but probably not. More likely, you would get the name of the business and find out what you could about the shop online. You would read reviews, see how they present themselves, and understand how they compare to similar options. Depending upon what you find, then you may be ready to trust them with your car.