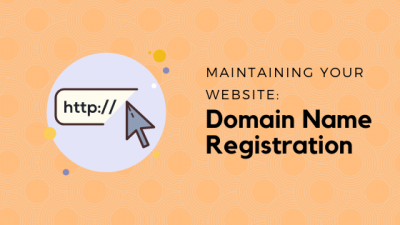 Every website has an address known as a domain name. A domain name usually takes the form of www.yoursitename.com, and a website owner will need to make sure they maintain ownership of their domain name so that anyone who types that address into their internet browser will be directed to their website.
As part of our website development services, we help our clients register new domain names, and we also ensure that they renew their domain names when necessary. Recently, we have found that some people have begun receiving notices in the mail that appear to be bills requiring them to pay a certain amount in order to maintain ownership of their domain names. These notices usually contain language such as "To ensure listing of your website, please submit payment by [DATE]." These letters can be very misleading, and they may cause website owners to worry that they will lose their domain name, causing their site to go down. To address confusion about this issue, we wanted to explain exactly what domain names are and how website owners can make sure they can maintain ownership of their site's internet address.
What Is a Domain Name?
A website will have an address that can be typed into a browser in order to load the site. This address is known as a domain name, and it will consist of a string of characters followed by a domain extension such as .com or .net. Most domain names also use the prefix of www, although other types of prefixes may be used to create subdomains that direct users to specific sections of a website.