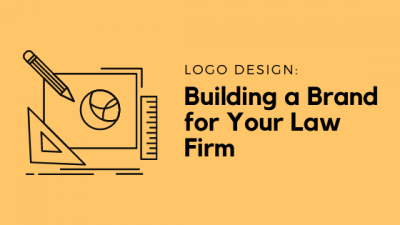 A brand can be an essential element of a successful law firm, company, or organization. Your brand is a combination of your firm's reputation in the marketplace with the promise you are trying to convey to your clients. In other words, your brand is your law firm's personality. Important elements such as your firm's values should be clearly expressed in all forms of branding.
Your brand's identity is made up of the visual elements that distinguish your law practice from others: your logo, the design of your website, the colors you use on your business cards and marketing materials, and more. It is important to maintain a clear, strong visual presence, and using consistent branding will help your law firm stand out. By working with an experienced graphic designer, you can design a logo and create branding that conveys the right message about your firm.
Identifying With a Brand
Your reputation as a successful attorney or law firm may increase referral traffic to your website, but it is your brand that confirms that you are the right choice for your client base. There are various ways to use your logo for your brand, such as on printed materials like letterheads, business cards, brochures, and billboards, as well as for digital purposes such as social media or email signatures.