Business, marketing professional Baron Mellott assumes greater leadership role at firm specializing in online marketing for lawyers.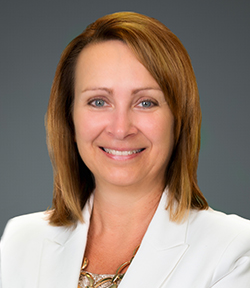 OVC, Inc. founder and CEO, Greg Wildman, recently announced the promotion of Patti Baron Mellott to Vice President. Baron Mellott joined the Downers Grove-based online marketing company in 2013 and most recently served as Director of Marketing and Project Management.
Upon joining OVC, Inc. four and a half years ago, Baron Mellott was instrumental in organizing and enhancing the website design process. She maintains contact with every client and maintains a leadership role throughout the course of every project.
"Her knowledge, leadership, and hands-on approach to meeting the needs of our clients make Patti a natural choice to become our Vice President," Wildman said after announcing the promotion. "We look forward to continued growth under her leadership."