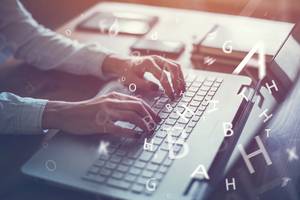 While there are many tools that law firms can use to connect with potential clients online, blogs can be particularly beneficial. Attorneys can use blogs to provide regular updates on a variety of topics that are important to their clients. This may include discussing news stories related to their areas of practice, adding additional information about the legal issues discussed on their site, or providing insight into the types of cases they handle. This can provide a significant boost to search engine optimization (SEO), since adding relevant content to a site will make it more likely to show up in search results when people are looking for a lawyer who can meet their needs. By understanding the best ways to use blogs, attorneys can make sure they are getting the most out of their website and their overall marketing strategy.
Tip #1: Discuss Legal Topics in a Way That Is Easy to Understand
Lawyers will want to make sure their blogs are readable and that they provide people with helpful information. By avoiding difficult-to-understand legal terminology and explaining topics in clear, simple language, attorneys can make sure people who are looking for information online will be able to find answers to their questions. Writing blogs that break down complex legal issues into a more understandable form is not always easy, but well-written blogs can demonstrate that a lawyer has the necessary knowledge and can provide their clients with the assistance they need.
Tip #2: Include Relevant Keywords
Keywords are the terms that people type into search engines when they are looking for information. By understanding what people are searching for, including the specific words and phrases they are likely to use in their searches, a law firm can make sure their blogs are targeted toward their potential clients. A blog that discusses a certain topic should include multiple variations of the keywords that it is targeting. It should also have an eye-catching title that includes the main keyword being discussed in the blog.