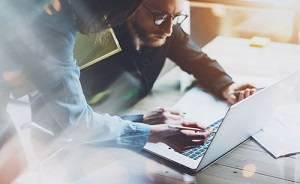 In today's increasingly connected world, a well-designed website is crucial to your company's success. A strong word-of-mouth reputation is certainly helpful, but there is nothing that compares to the reach of a powerful online presence that extends beyond your friends and neighbors. There are many factors that contribute to the quality of your website, and there is certainly room for discussion about what makes a good website. Dozens, if not hundreds, of site analysis tools are available to help website owners review their site's metrics and performance, allowing them to make the necessary adjustment to improve. But how reliable are these tools? And is it possible that many of them are just trying to sell you a product or service?
Consider the Source, Especially If It Is Free
While not completely unheard of, very few services—either online or in the brick-and-mortar business world—are offered completely for free with no strings attached. Such is the case with most website analysis tools. Depending on where the tool originates, it could be offered with the sole intention of getting you to buy something or hire a particular marketing company.