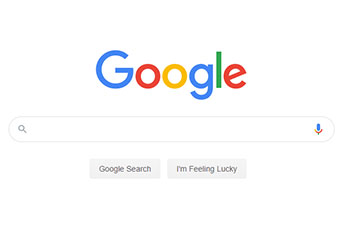 The vast majority of people use Google search to find the information they are looking for online, and Google is constantly looking to improve its algorithms to make sure its users get the best possible search results. Because showing up in Google search results is so important, any website owner will want to stay up to date on the latest trends in search engine optimization (SEO). One of the latest developments that may affect a firm's marketing strategy is the implementation of natural language processing (NLP) in Google's algorithms.
Google's BERT Algorithm
Google recently announced that it has updated its search algorithms to use a technique called BERT, which stands for Bidirectional Encoder Representations from Transformers. This update to the algorithm uses artificial intelligence and neural networks for natural language processing. That may sound like a lot of jargon, but basically, it means that Google wants to be able to understand how people use language when performing searches and how the context of different words affects what they are looking for.
Notably, the term "bidirectional" means that Google will not necessarily read words in a search query from left to right, but it will look at a phrase as a whole to determine what a person means. This can be especially helpful as more and more people use voice search, type in questions, or use longer queries that take a conversational form. Google has also noted that it now uses "neural matching" in local search results, which allows it to return results based on how the words in a business's name or description are related to the terms people are searching for.