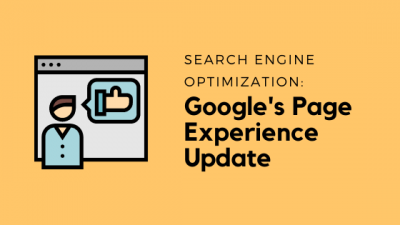 Since Google searches are one of the primary ways people find information online, search engine optimization (SEO) experts pay close attention to any changes made by Google that may affect how sites show up in search results. Currently, Google is planning to roll out a major update that will begin to consider the experience that people can expect when using websites. This change may affect search rankings for many different types of sites, and website owners will want to understand what they can do to make sure people will continue to be able to find them when searching on Google.
What Is Page Experience?
Google has continually made improvements to its software to make sure people can find information quickly and easily. Over the past several years, Google has emphasized the importance of making websites easy to use for everyone, and it has begun to consider factors such as the speed at which a site loads and whether people can easily access a site using mobile devices. With the latest update, Google will be considering the overall experience for those who use a site. Sites that provide a good experience will be more likely to rank higher in search results, while sites with a poor experience may see drops in their search rankings.
To determine what exactly is considered a good experience, Google has created a set of factors known as "Core Web Vitals." These look at: