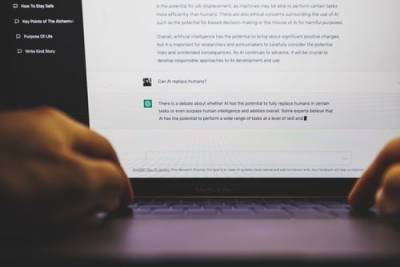 Artificial intelligence (AI) has had a massive impact on many areas of modern life. ChatGPT and other tools used to generate content have benefited people in a variety of situations, although concerns have been raised about whether these tools may replace human writers or be used to pass off AI-generated content as original work. As more people continue to use ChatGPT, the limitations of this technology are becoming clear, and the importance of the human touch is becoming more and more evident.
Legal Case Illustrates the Dangers of AI
Recently, a lawsuit in New York demonstrated the problems of relying on AI. In this case, a man was suing an airline for an injury he suffered when his knee was struck by a serving cart during a flight. His attorneys filed a brief that cited several court decisions that were supposedly relevant to the case. However, it turned out that many of these cases did not actually exist.
One of the lawyers representing the plaintiff had used ChatGPT to perform research when writing the brief, and the program had simply made up the cases that were cited. The attorney, who had not previously used ChatGPT and was unfamiliar with its limitations, claimed that he did not realize that the results generated by the program may be inaccurate. He even queried ChatGPT asking whether the cases were real, and when the program stated that they were real cases that could be found in reputable legal databases, he assumed that this was correct.