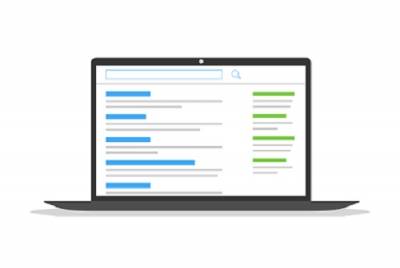 By now, you probably know that Google's search engine processes billions of queries on any given day—the number is actually around 3.5 billion if you were curious. You also probably know that the results are ranked by the search engine's algorithm as it attempts to determine which sites best suit the needs of the user conducting the search. Sites that are determined to be more relevant to a particular query rank higher, as you might expect. Depending on the search term, you may also see a text excerpt from one of the relevant results displayed above all of the other results. This eye-catching distinction on the search results page is known as a "featured snippet" and is highly coveted by web designers and marketing professionals. According to at least one source, however, Google may soon be making changes to its featured snippet program.
A Two for One Deal
As it currently stands, the information contained in a featured snippet is taken directly from one of the top ten search results for a particular question or search term. The snippet may be a fairly straightforward answer or a brief summary of the answer that Google "thinks" you want. For the site or company that owns the site from which the snippet is taken, this is a pretty advantageous setup. Not only does their page show up as a top-ten search result, their visibility is increased even further by a second listing in the snippet—set apart and clearly displayed all other results.
Coming Changes?
Search Engine Land—a site dedicated to marketing news, trends, developments, and insights—is now reporting that Google has started to play with the featured snippet system. It seems that instead of giving one of the top results a double shot of exposure, the result featured in the snippet is no longer showing in the list of results below as well—at least for some searches.
Google has confirmed that it is experimenting with the system but said that it was not a permanent change. The company has not indicated how widespread the testing is or will be, nor has Google issued a timeline for when the snippets will return to "normal." Of course, if Google feels that removing the featured snippet source from the general listing is in the best interests of users, the change will likely become permanent.
Maximizing Your Online Visibility
Showing up as a featured snippet is a good way to help your site attract new visitors, as it shows them that you have the answers they need, but there are many other tools and resources available to increase your online footprint. To learn more about using the power of Google to your firm's advantage, contact the digital marketing professionals at OVC, INC. today. Since 2008, we have offered a full range of marketing products to lawyers across the country and we are ready to put our experience to work for you. Call 630-635-8000 for a consultation with a member of our team.
Sources:
https://support.google.com/webmasters/answer/6229325
http://searchengineland.com/featured-snippet-googles-testing-dropping-web-listing-275088