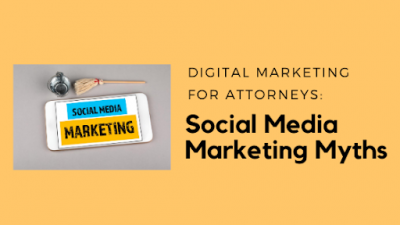 As a modern company, it is imperative that you utilize all of your digital marketing resources and diversify your marketing strategy. Most businesses have joined the modern age and have begun to take advantage of the benefits that social media platforms have to offer. Some have decided to take on this marketing endeavor themselves while others turn to professionals for help. At OVC, INC., we specialize in digital marketing services, including social media marketing, and our professionals work individually with each client to ensure that their social media presence reflects their law firm's values and message. With over a decade of digital marketing experience, we have compiled a list of social media marketing myths that have emerged and can lead law firms to create an ineffective marketing strategy.
My Firm Should Be Present on Every Platform
Social media platforms come and go, both in popularity and relevance. Although the overall goal of social media is to share content with others and stay connected with your followers, each platform has its own reputation and purpose. Businesses may incorrectly believe that they must be present on all platforms and should post the same content across the board. Depending on the type of business that you are managing, not all social media platforms may be applicable. For instance, law firms should steer clear of more light-hearted platforms, such as Tik-Tok and Snapchat, and lean more toward professional platforms, such as Linkedin and Facebook. Consider your target audience and overall reputation before creating a social media account.