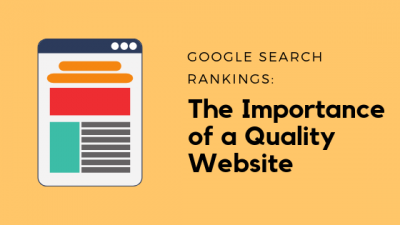 For many people, Google has largely morphed into "the new homepage for local business," and some believe that the information provided within Google search results has replaced the need for a separate website. However, there is no overstating the value of a quality website. Even if it appears that websites are less important in today's world, this notion is far from reality.
Changes to Google Search
Not long ago, a search for a local business on Google would bring up a search engine results page (SERP) with 10 local businesses and links to their websites. As the format of Google's search results changed to make paid ads more prominent, the number of listed businesses has shrunk. Instead of sending searchers to company websites, Google now tries to keep users engaged on its own platforms. A SERP offers information in a Knowledge Panel that includes a business's address, phone number, hours of operation, photos, and more, and for many users, this provides them with the simple information they need without searching further.
Why Websites Are Important
While some users may never click through from Google search results to a company's website, having a quality site in place continues to be essential in helping improve search rankings. Business websites that rank high on Google organically are likely to appear in the SERP "local 3-pack," the listing you see on the first page of search results that includes a business's address and description, as well as reviews and photos. The best way to end up in that 3-pack is to have the strongest website possible, which is achieved in part through: