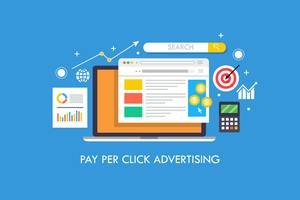 Since so many people use Google to search for information online, pay-per-click advertising can be an effective method of ensuring that a website can be found by people who are performing certain types of searches or who are in a specific area. However, when creating these types of ad campaigns, it is important to monitor them closely to ensure that they are reaching the right people. It is also important to make sure ads follow the policies put in place by Google, since violations may result in ads not being displayed correctly, and in some cases, an advertiser's account may be suspended, preventing them from running ads altogether. Recently, Google announced that it will be using a strike-based system to enforce certain policies related to ads, and advertisers will need to be aware of the issues that they could face if they commit violations.
Three Strikes for Google Ad Policy Enforcement
For certain types of violations of ad policies, Google uses a "three strikes" system of enforcement. The first violation will result in a warning. A subsequent violation will result in a first strike, after which Google will place an account on hold for three days. A second strike within 90 days will result in a seven-day hold, and a third strike within 90 days of the second strike will result in the suspension of the account. After receiving a strike, an account holder will need to submit an acknowledgment form stating that they understand the policy violations, and they will be required to correct the issue. An account holder can also appeal a strike if they believe that they did not commit a violation.
Currently, Google uses the three-strikes system for policies related to guns, explosives, other types of weapons, tobacco, unapproved substances such as drugs or pharmaceutical products, and products or services that enable dishonest behavior. However, starting in June of 2022, Google will begin using the strike-based system for several other policies, including: