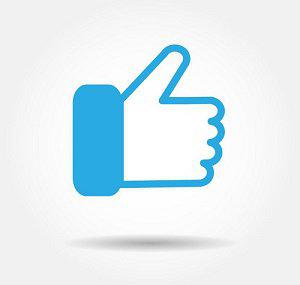 A generation or two ago, the world was a different place. We checked newspapers for sports scores and movie times. We learned about current events from Walter Cronkite and, later, Peter Jennings and Tom Brokaw. We gathered information about businesses from friends or neighbors, then looked in the phone book for a number to call. Today, virtually all of the same information and infinitely more is available with a few clicks of a mouse or a few taps on a touchscreen. The internet has become an unimaginably vast resource with limitless possibilities, yet research suggests that nearly one third of internet traffic is driven by social media sites and apps. If you want users to find your company's website, a presence on Facebook, Pinterest, or Google Plus is more important than ever before.
Social Media Delivers
While it may not seem important to the casual observer, the way in which a user accesses your company's website is an extremely large piece of the marketing puzzle. It is vital to know where your potential customers are beginning their internet journey so that you can be better equipped to meet their expectations from the outset. Recent market studies suggest that more than 30 percent of hits to published websites originate through eight of the most popular social media networks. These include Twitter, Reddit, YouTube, Google Plus, StumbleUpon, LinkedIn, Pinterest, and, of course, Facebook.