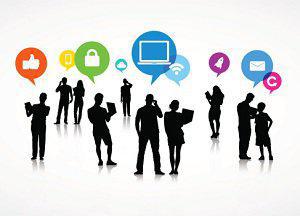 According to a recent article published by the The Washington Post, legal firms are realizing the benefits of a well rounded social media marketing campaign. So much so that 20 percent of firms now house a full time media specialist. For smaller firms or solo practice attorneys contracting with a online marketing firm solely for attorneys can provide the same benefits as employing an in-house specialist.
This is truly a notable shift for the risk reluctant legal industry who made their arrival slightly behind the restaurant and retail industries. When the latter was fully participating in the expansive spectrum of the social media arena to promote discounts and product lines, the legal industry was reluctantly contemplating if social media was a profitable way to engage prospective clients before they signed off on the social media RSVP.
So why the hesitation? Attorneys and their firms are somewhat limited. They need to error on the side of caution due to confidentiality issues nor can they promote themselves or their firm through the use of gimmicks or coupon type discounts. The legal industry appeals only to a specific demographic and not the mass market, therefore attorneys face the unique challenge of promoting knowledge and experience as a service rather than offering a discountable, here today, gone tomorrow product line.