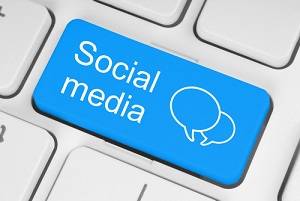 If you are like many business owners, you have probably tried various ways of building name recognition and engaging prospective customers. You may have paid for billboards or television ads, or spent time and energy designing printed marketing materials. Many of these "tried and true" advertising efforts often do not deliver the results you expect, especially as more and more consumers have not picked up a physical magazine or newspaper in months and are using digital technology to skip TV commercials. This is precisely why business owners and entrepreneurs are increasingly looking online—and particularly to social media outlets—for new ways to spread the message about their companies. There are many reasons that social media marketing can work for you, but the simplest are often the most important.
You Go to Your Audience
It is easy to convince yourself that when potential customers need services like those offered by your company, they will go looking on their own and eventually find you. While this may be to true, to an extent, your marketing strategy should not consist primarily of "wait until we are found." Instead, social media marketing allows you to meet prospective clients where they are—and if numbers be trusted, they are most definitely on social media. This year, Facebook reached 1.5 billion—yes, billion with a "b"—active monthly visitors. Instagram boasts some 400 million active users while Twitter has about 320 million. These numbers undoubtedly include your clients of tomorrow and tailoring your marketing efforts to take your message to them is the first step.