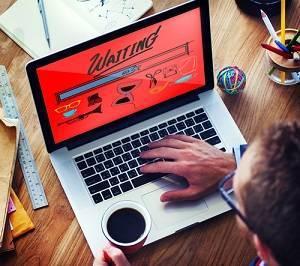 If you have ever seen or heard an advertisement for UPS, you have probably heard the slogan "Moving at the speed of business." While this maxim certainly makes sense for a package delivery company, it could just as easily be applied to website development and management. Today, more than ever, the speed of your website is crucial to providing a positive user experience that results in strong conversion rates from browser to prospect to satisfied client.
Understanding Site Speed
Your website—even a simple one—is comprised of many different plugins, modules, and scripts, each one designed to perform a specific task or display certain information. When a user accesses your site, all of these features take time to load so that the page functions correctly and looks the way it is supposed to look. Each individual element may only take a fraction of a second to load, but loading the entire site can take significantly longer, especially if some of the scripts are larger and contain redirects to other places on the internet.