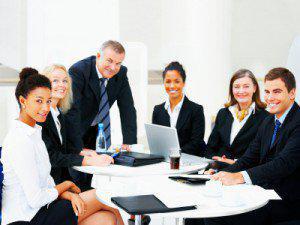 Consider a business owner who is looking to build an entirely new location for his or her office. The land has been purchased and now it needs to be cleared, leveled, and excavated. The foundation must be laid, the structure built, various utilities installed, and countless other projects must be completed before the new building can open for business. Would you expect to see a well-rounded general contractor operating a bulldozer this week, pouring concrete next week, framing walls the week after, and wiring the building for electricity a month later? In construction, a single person, no matter how skilled, would rarely take on a number of such specialized roles; instead, the general contractor will bring in subcontractors to handle each area with precision and specific expertise. The same principles can apply to increasing your company's online visibility, as a team of niche SEO professionals with individual areas of strength can be much more efficient and successful than a single, SEO "general contractor."
What's the Difference?
For many business owners, their understanding of search engine optimization, or SEO, is rather limited. They may realize that it has something to do with making their website better, but are not quite sure how or why it does so. The reality is, however, that SEO can be very complicated and is constantly evolving, as search engines such as Google and Bing continue to tweak their search algorithms.