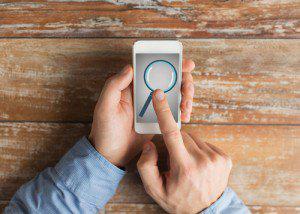 In 1820, English author Charles Caleb Colton declared in his work Lacon: or Many Things in Few Words, "Imitation is the sincerest form of flattery." George Bernard Shaw has been credited with taking that thought a step further by positing, "Imitation is not just the sincerest from of flattery—it's the sincerest form of learning." Whether or not these aphorisms are completely true, there is little question that, in today's world, an idea with merit will quickly be imitated and incorporated into the products of many individuals and companies. Such is the case with Google's algorithm update last month, aimed at rewarding mobile-friendly websites and essentially punishing those sites not optimized for mobile use. Last week, Microsoft announced that its flagship search engine, Bing, will be making similar changes to its search algorithm in the near future.
Google's Big Changes
Over the last few months, much has been written in the tech community and in marketing circles about the impact that the change to Google's search algorithm would have on the online world. The web giant was simply responding to current internet use trends which now show that in at least ten countries, including the United States and Japan, more Google searches are now being conducted on mobile devices than on desktop or laptop computers. As a result, Google sought to reward mobile-friendly sites with higher search rankings, while dropping non-mobile-friendly sites to a degree. The expectations for the change were so large that commentators and bloggers began using words like "mobilegeddon" to describe its possible effects.