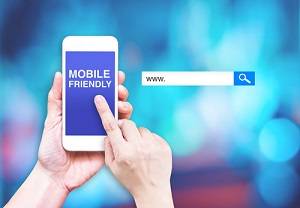 Last year around this time, Google announced plans to release an update to its search engine algorithm that, if the volume of press it received was any indication, shook the world of website design to its very core. The online giant scheduled the upgrade—which quickly became known as "Mobilegeddon"—for mid-April 2015, giving site builders and webmasters just a few short months to prepare. Despite its ominous name, the online world was not ending, of course; instead, the update reflected Google's recognition of the importance of websites being mobile-friendly, and rewarding those that are with higher placement in search engine results.
Aftermath of Mobilegeddon
In the months that followed the algorithm update, mobile-friendly websites did, in fact, see a bump in search rankings, which, for many has resulted in increased traffic. Those that are not, conversely, have fallen in search rankings, not as a punishment, but in response to the mobile needs of more and more users. Experts point out that this was exactly what Google promised and, rather than threatening web designers with an ultimatum, the announcement two months prior to the release even offered tips and instructions on how to optimize sites for mobile access. But now the big question is: Is your site mobile-friendly? Fortunately, there are a few things you can do to find out.