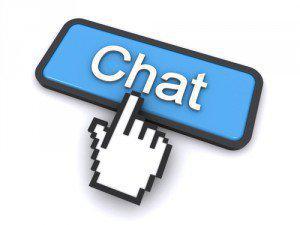 As you drive home from the office every day, if you are like many professionals, you probably are forced to deal with some level of rush hour traffic. Even if you rely on mass-transportation, the impact of a large number of people commuting at the same time is probably something with which you are familiar. Certain businesses, such as coffee shops, fast-food restaurants, and convenience stores have seized the opportunity to be available to rush-hour travelers by anticipating their needs and meeting them quickly. Similarly, websites which are prepared to offer users the information they need in a quick, convenient manner are poised for success with minimal expense, and live chat from OVC Chat Box can help your company's site do just that.
New World, New Rules
For far too many companies, a website represents a new variation of an old static billboard. It may contain basic information such as office hours, phone numbers, and some mildly interesting details about the products and services that the business offers. While some information is better than none, such an approach to web design is not much different, and not much more effective, than buying ads in the yellow pages of the phone book.