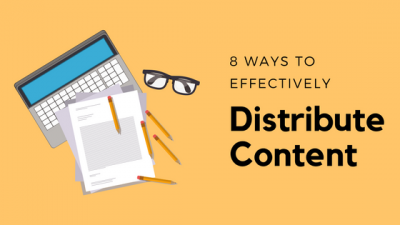 It has happened to the best of us. You put all of your time, resources, and creative energy into creating an amazing piece of content, hit "publish," and then...*crickets.* If you struggle to gain traction on your content, you may need to reevaluate your content distribution and marketing strategy. Here are eight ways you can distribute your content for maximum reach:
1. First things first: create valuable content.
Your content distribution and marketing efforts will be in vain if the content is of low quality and is not engaging. Provide your target audience with content that is interesting and of value to them, and you will see a high return on investment (ROI) for your content marketing.