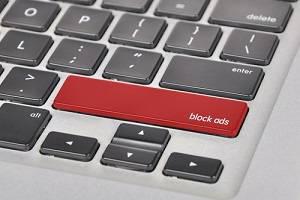 Anytime you browse the internet, you are likely to be bombarded with dozens of advertisements and marketing efforts by various companies trying to promote their products. Even a simple mobile app is often accompanied an endless cycle of ads; the ad-free versions typically cost extra. In recent years, more and more internet users have begun installing ad-blocking software—typically as an app or a browser extension—which attempt to screen advertisements and provide a more enjoyable user experience. Business experts, however, are concerned about the ultimate impact of ad-blocking software, and some have even gone so far to predict that such programs will bring about the end of the internet as we currently know it.
Advertising on Television
For many decades, television was the primary source of home entertainment and information. While cable television was available as early as 1948, it didn't become particularly popular until the 1970s. This meant that most television watchers relied on programs that were broadcast locally and underwritten by corporate sponsors. In some cases, the name of the sponsor was part of the program title, including the United States Steel Hour, General Electric Theater, and Schlitz Playhouse of Stars. The corresponding advertisements throughout such shows were essentially the cost of doing business. Viewers were receiving entertainment at no cost to them; the expenses were borne by the sponsors, who, in turn, had the opportunity to present their products.