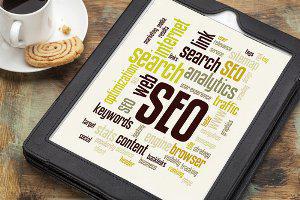 In the world on online marketing, the goal is to reach as many potential customers and clients as possible. You provide services that millions of people of need, and enhancing your company's internet presence is one of the most important aspects to reaching new clients. Enhancing internet presence means more than expanding the company website; it also requires an awareness and proper deployment of SEO, or search engine optimization. SEO represents a process of understanding the algorithms and characteristics of internet search engines, such as Google and Bing, and utilizing that information to draw more potential customers to your site. As search engines evolve to meet the needs of users, SEO changes as well, and an experienced marketing company can help you weather the changes while maintaining high internet visibility.
Billions of Daily Web Searches
More than 3 billion Google searches are run every day, totaling nearly 100 billion each month. Of those searches, Google estimates that nearly 500 million times per day, a search is one that the internet behemoth has never encountered before. A new search forces the engine to comb through billions of web entities and resources so that it can put together pertinent results and display them for the user, most of the time accomplishing the task in a second or two. At the core of SEO is knowing what types of content and information will attract the attention of the automated search process and cause a particular website to be returned as a result for appropriate searches.