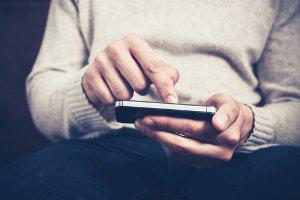 As a practicing attorney, you are in business to provide professional legal services to all those who seek out your skills. But what if by increasing your mobile marketing efforts you could market these skills to a broader range of consumers?
Pew Research Center, a leading research organization dedicated to providing insight  into American trends, recently reported that eight in every 10 American adults own two or more mobile devices, with 51 percent relying on a tablet or smartphone to seek out services or to obtain daily news.
As mobile technology quickly infiltrates social media marketing, perhaps it is the opportune time to revisit or create your mobile marketing campaign. Pew further calculates that 40 percent of all smartphone users typically visit one or more social media marketing sites, such as professional websites, Facebook, Twitter, or LinkedIn on a daily basis.