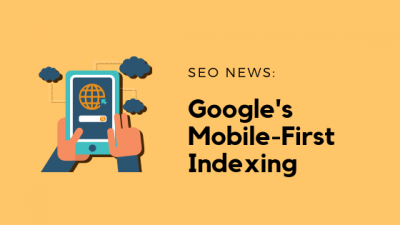 Google is one of the companies that shape how people experience the internet, and every move that the company makes is closely scrutinized by everyone from major brands to owners of small websites. Keeping abreast of changes made by Google is essential for ensuring that your business can be found in online searches. One recent announcement by Google that will affect many websites is the announcement that mobile-first indexing will be used for new sites, and this may affect the search engine optimization (SEO) strategies used by a wide variety of businesses.
What Is Mobile-First Indexing?
When people perform a Google search, what is actually being searched is an "index" of all websites on the internet created on Google's systems. This index includes a variety of information about a site and its relevance to people performing searches, including ranking factors that affect where it will show up in search results. Since so many people now use mobile devices to perform searches and view websites, Google now uses the mobile version of a website's content in its index in many cases.
While Google still uses the desktop version of many websites in its index, its goal is to use the mobile version of sites as much as possible. Recently, Google announced that starting July 1, 2019, all new sites indexed by Google will use mobile-first indexing.