Fall 2022 OVC Scholarship Winner
Jacob Paul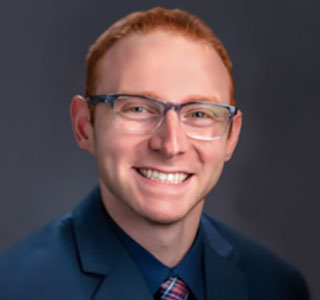 A graduate student at Villanova University, Jacob demonstrates immense creativity and professionalism through his scholarship submission. OVC is happy to continue supporting the education of hardworking and innovative students like Jacob and wish Jacob the best of luck in his future endeavors.
Read Jacob's Essay:
Jacob Paul is a versatile transactions attorney as Managing Partner of Paul Law. He focuses his practice on mergers and acquisitions, restructurings, cross-border transactions, corporate governance matters, and taxation. He passionately services a wide array of clients, ranging from Fortune 500 companies to Mom-and-Pop shops. The attorneys at Paul Law come with experience across many industries, including but not limited to biotech, manufacturing, and financial services. Above all else, Paul Law values responsiveness to its clients. When our clients call or email us, we are there for them. Paul Law works diligently to ensure all transactions are completed in a timely and ethical manner. Our attorneys serve collaboratively with each other to enable us to provide cost-efficient, tailored solutions that meet the unique requirements of every client and transaction, no matter the deal type, company size, or industry.1
Paul Law commits deeply into pro bono services as well. We assist individuals and entities with their most pressing needs, including but not limited to tax, compliance, and entity formation. Paul Law provides pro bono services to religious organizations, athletic associations, and cancer research organizations. Paul Law serves as general counsel to a non-profit social impact organization that uses the iconic game of basketball to empower young people in the city. The organization uses education, fitness, and mentorship to enable young people–especially those from under-resourced communities–to self-determine and grow as leaders.
Jacob Paul graduated from Villanova University Charles Widger School of Law where he served as a staff writer for the Jeffrey S. Moorad Sports Law Journal. Prior to law school, he worked at one of the Big 4 accounting firms as a CPA, where he served a global private equity client. He also graduated magna cum laude from Drexel University with a degree in finance and accounting. He resides in Center City Philadelphia with his wife and two children.
1 Prior results do not guarantee similar outcomes