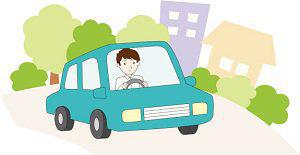 It is official. British insurance agency, Sheilas' Wheels recently polled clients to determine the amount of time and costly petrol patrons are willing to deplete before asking for directions. Not surprising, 75 percent of female clients would not hesitate to wave down a good samaritan but 25 percent of all males surveyed admit to driving over one half an hour before declaring they are lost. Even worse, 10 percent admit to refusing to ask for directions at all.
Although this survey originates across the pond, the percentages for the U.S. population probably rank close to the UK findings. Luckily, for both sexes the advancement of technological navigation devices for the directionally challenged have become a mainstay in our daily lives, virtually making it easier for us to get from Point A to Point B.
One may wonder if the reality of this survey could carry over into our professional lives, especially when it comes to our technological aptitude. Are the demands of prospecting for new clients via social media marketing draining your tank and are you ready to admit, you are lost? It may be time to slam on the brakes and ask for directions via an online marketing firm.